New Parents
Media outlets report that 48-year-old Weisz and 50-year-old Craig now have a baby together. However, the actors' reps are yet to make a comment on the issue.
The actress made the news of her pregnancy known earlier in an interview where she promoted her film. She expressed her happiness about the fact that she was expecting a baby with Craig and added that they both couldn't wait to meet their baby whose sex was unknown at that time.
Craig and Weisz reportedly got married in a private ceremony sometime in 2011, only 6 months after they started dating. They both have kids from their past relationships and while Weisz has a son aged 12 with Darren Aronofsky, Craig has a daughter with Fiona Loudon. Rachel dated Aronofsky between the year 2001 to 2010 while Daniel dated Ella from 1992 up till 1994.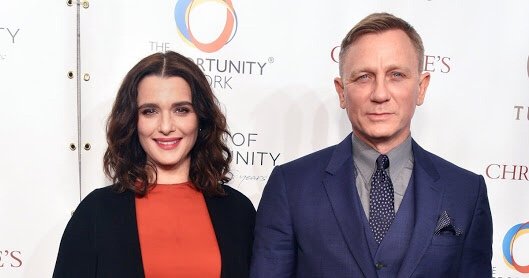 During the interview, she also talked generally about their relationship. She expressed how happy she feels about her marriage to Craig and added that they tried to keep their marriage affairs private.
Speaking about her pregnancy in an interview, she added that she felt dodgy for nearly 4 months but was feeling better.
Another film source also reportedly said that the decision by Craig and Weisz to have kids together appeared to be a pretty obvious one.
The insider stated that their decision to want to have children together did not come as a surprise. The inside source further referred to both of them as secure and smart and added that their decision to have a child together seems to be a natural step for both of them even though they already have kids from their past relationships.
The source also added that the couple obviously has admiration for each other, commenting on their desire to ensure that their marriage is kept exciting and alive. The insider referred to Weisz as an independent woman and regarded their marriage as a solid one.
Private Couple
It will be noted that both of them are very private and mostly ensure that their relationship stays out of the media.
Weisz, when asked in a More cover story about her decision to ensure that their relationship remains private, said that Craig was too famous and it would come as a betrayal. She also reiterated the importance of protecting one's marriage.
She further explained that young people tend to share with their friends the details of everything that happens to them. However, she noted that as an adolescent, you do not have to tell anybody all the things you experience. She stated that upon marriage, other people need to be excused from your relationship life.
Weisz recently spoke about her marriage and admitted that she wasn't interested in getting married until her relationship with Daniel. In the magazine interview, she noted that marriage wasn't an ambition of hers.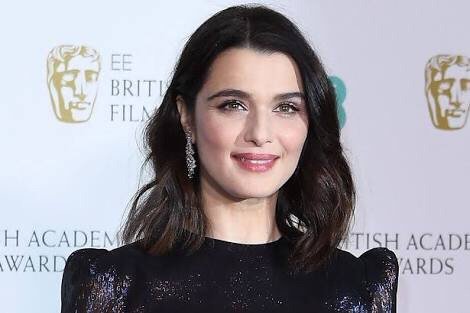 She said it was the opposite for her as she never used to find romantic comedies relatable and marriage appeared to be the major point in the comedies.  However, her marriage to Craig just happened and she was happy about it at a moment she regarded as a mature one.
She added that you make your marriage your own because it is very private and personal and also noted that she did not think her marriage is exceptional except the fact that both of them are in public eye.
Sources claim that Weisz and Craig fell in love soon after they filmed the horror movie, Dream House. They both reportedly left their partners at that point before they later decided to go public with the relationship.
James Bond Filming
At the moment, Daniel is currently preparing to begin shooting for his next Bond movie.
However, the filming for this James Bond movie has encountered a delay as a result of the shocking departure of its now former director, Danny Boyle.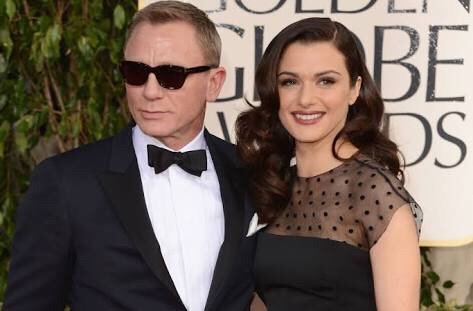 The official account of the franchise recently took to Twitter to announce that Daniel Craig, Michael Wilson, and Barbara Broccoli stated that as a result of the creative differences that existed, Danny Boyle decided that he couldn't keep on directing.
They are reportedly set to begin shooting on December 3rd at the Pinewood Studios so they could meet up with a release in October 2019. However, considering that they no longer have a director or a screenwriter, they may likely announce a delay till 2020.