Soul food and Southern food are often used interchangeably, but the two have distinct differences. While both cooking styles share some similarities, they have unique flavor profiles, ingredients, and cultural influences.
Origins and Cultural Influences
Soul food originated in African American communities in the Southern United States during the era of slavery. It allowed enslaved people to make the most out of the limited ingredients.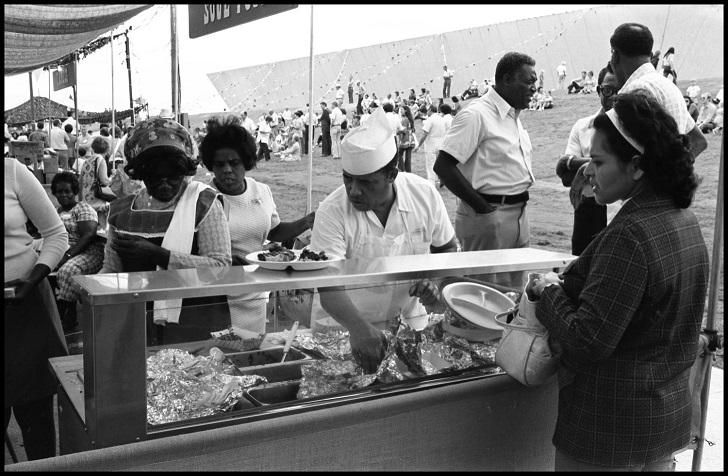 As a result, soul food is heavily influenced by West African, Native American, and European cuisines. It features cornmeal, okra, collard greens, black-eyed peas, and sweet potatoes.
On the other hand, Southern food encompasses the cooking styles and ingredients of the entire South, including states like Texas, Kentucky, and Virginia. It is influenced by African American, Native American, European, and Latin American cultures and the region's agricultural practices. Southern food often features corn, pork, fried chicken, biscuits, and gravy.
Flavor Profiles
Soul Food is known for its bold and spicy flavors. Many dishes are seasoned with a blend of herbs and spices, including paprika, cayenne pepper, and garlic. The use of hot sauce and vinegar is also common.
One of the hallmarks of soul food is its ability to transform inexpensive ingredients into flavorful and satisfying meals. Southern food, on the other hand, is characterized by its rich and savory flavors. It often uses animal fats like lard or bacon grease to impart flavor.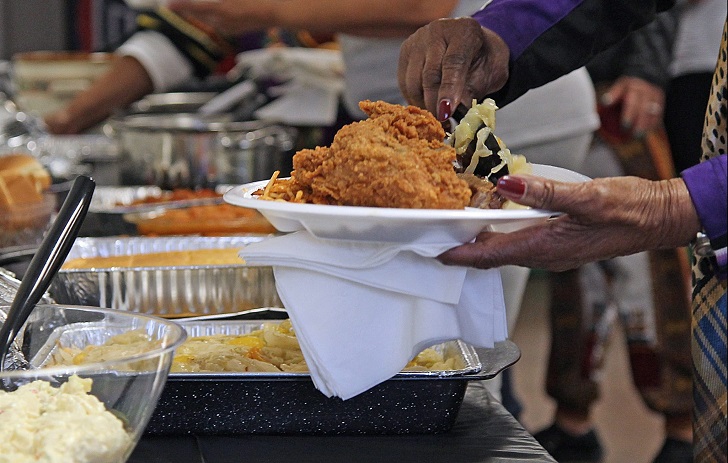 Southern dishes are often cooked low and slow, allowing the flavors to meld together. Many Southern dishes are also seasoned with herbs like thyme, rosemary, and sage.
Ingredients
While there is some overlap in the ingredients used in soul food and Southern food, there are also some key differences. Soul food dishes often feature inexpensive and readily available ingredients, such as pig's feet, chitterlings, and oxtails. Many dishes are also made with vegetables like collard greens, black-eyed peas, and okra.
On the other hand, Southern food often features ingredients readily available in the region, such as corn, pecans, and peanuts. Meat is also a staple in Southern cuisine, with dishes like fried chicken, pulled pork and beef brisket being famous.
Health Considerations
Soul food is often criticized for using fried foods and heavy sauces. Many dishes are also high in carbohydrates and sugar, which can contribute to weight gain and other health issues.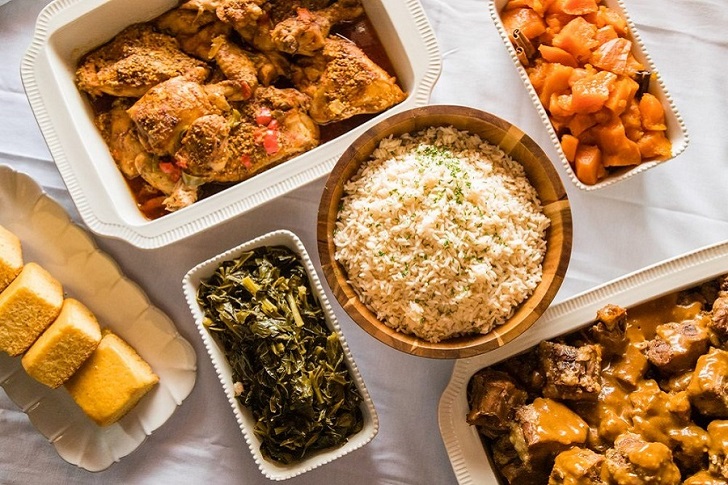 Southern food is also known for its high-fat content, with many dishes relying on animal fats for flavor. Fried foods are also a staple in Southern cuisine, with dishes like fried chicken and fried okra being popular.
However, it's important to note that both cooking styles can be enjoyed in moderation as part of a balanced diet. Many chefs and home cooks are now adapting soul food and Southern food recipes to be healthier by using leaner cuts of meat, increasing the use of vegetables, and reducing the amount of added sugar and fat.