We are certain you're baffled as to why you would want to eat the skin of a mango in the first place, but considering the fact that many fruits pack a lot of their nutritional value in their skin, such as apples and pears, one may be tempted to consume the bitter-tasting skin of a mango as well.
However, even if only the thought of doing so has crossed your mind, we have a strong case against why you need to avoid doing it at all cost.
It's Important to Trust Our Natural Instincts
While the case for the consumption of a mango's skin has never been made, partly because it does not have a very inviting flavor, according to the nutrition expert Abby Langer there is a good reason behind that. She argues that a fruit is usually meant to be consumed only in parts.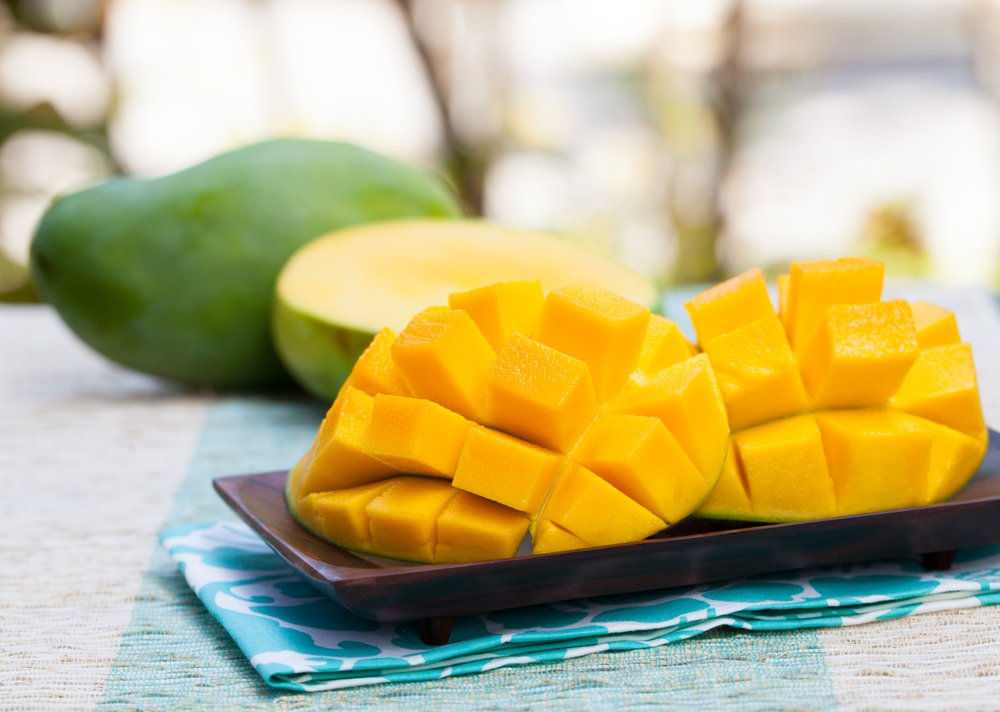 For example, while the skin and flesh of an apple is delicious and delivers a nutritional punch, the seeds can even be fatal if consumed in large quantities. Our natural inclination is to avoid eating apple seeds because of their bitter taste, and once we recognize the potential harm caused by their consumption, the case to trust our natural instincts becomes even stronger.
What's In the Skin?
Although with enough washing and cleaning the skin of any fruit looks appealing enough to bite, but when it comes to mangoes, that appeal is best left unentertained. That is because the chemical urushiol, which is the same one that results in the allergic reaction you get with exposure to poison ivy or oak, is abundantly present in the skin of mangoes.
Of course, unlike poison ivy, simply touching a mango that is unpeeled does not result in an allergic reaction. However, there are exceptions to that rule, at least according to a study which found people having received exposure to poison ivy sometime in the past to develop rashes whenever they handled mangoes.
The study suggested that this happened due to heightened sensitivity to urushiol, which probably comes about as a consequence of earlier exposure to urushiol.
More research is needed to ascertain the dangers of handling and consuming the skin of mangoes; however for now this research piece gives some evidence to highlight the negatives of mango skin. According to Langer, she has also personally experienced this irritation to mango skin whenever the skin of a mango touches her mouth.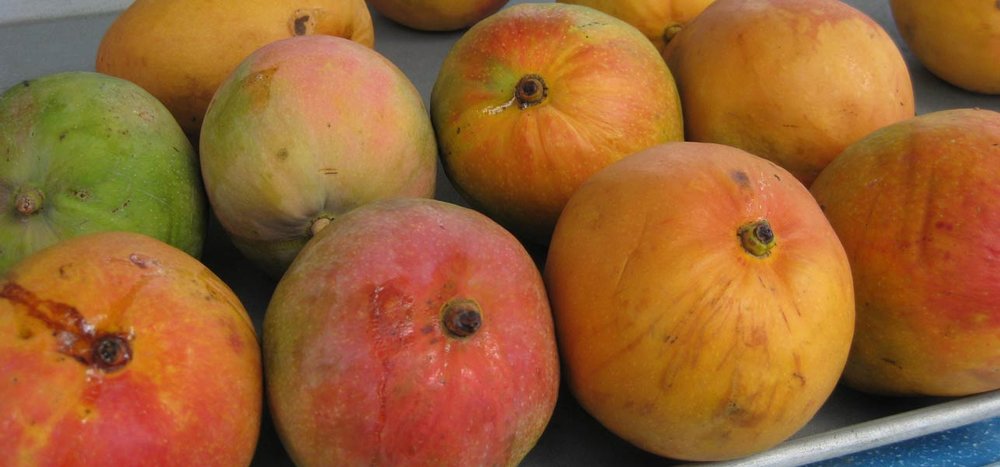 Still, Mangoes are Awesome
Yes, the skin is bad, but that does not mean you avoid having mangoes entirely. The fruit is not only delicious both in taste and texture, but also full of nutrition and that much needed fiber which we can't seem to get enough of from our everyday diet.
Mangoes are also very rich in antioxidants, and as you probably know getting enough anti-oxidants is crucial as they can provide some protection against cancer, and also leave you with healthier eyes and skin.
How You Should Be Cutting Your Mangoes
It's not a simple peel and cut which you've probably been doing your entire life. Peeling and cutting a mango is an art, so let us guide you through the process.
The first thing you need is a Y-shaped peeler. Start from the top and guide the peeler to the bottom part of the mango, working your way around it until it's fully peeled. Then, draw a pattern on the mango flesh, cutting as deep as possible, in whichever shape you want your mango to turn out, either in cubes or long lines.
Then, place the mango on a slip-proof cutting board and guide your knife across the seed, cutting as closely as possible to get the most flesh.
Another, more easier and time-efficient manner of cutting up a mango is to simply slice the mango with skin, leaving only the seed to discard. Then, simply scoop out the flesh from the skin with the help of a tablespoon and viola, your mango is ready to be served.
If you want the mango to be cut in cubes, then before scooping it out, draw a pattern in the flesh, cutting as far as you can without cutting through the skin, and then scoop out the flesh as now it will come out in your desired shape.