World Health Organization reported on Thursday that Ebola has spread in the Democratic Republic of Congo. This is first that the virus spread to a major city and WHO fear that the infection caused by Ebola would be huge this time. WHO will send its emergency committee on  Friday to analyze the threats posed by the disease. A few years ago, Ebola caused severe problems in West of Africa.
Ebola was first diagnosed in early April and till now 23 people have died in Congo's northwestern Equateur Province. It was also reported by WHO that according to the health authorities of the Congo city, till now one people have been affected with this disease in the capital Mbandaka.
While talking to the press, the deputy director of the agency Peter Salama said that this is a great achievement of the agency that only one person is affected by the disease. But on Thursday it was confirmed three people had been diagnosed with the virus including one in Mbandaka.
Other than these three, fifteen more people are in isolation and receiving treatment. Dr. Salama further said their aim is to stop the rapid expansion of Ebola. And doing so is their number one priority, said Salama. A meeting of the WHO officials will take place in which they will review the data gathered from Congo and then decide whether it is a public emergency of international concern or not.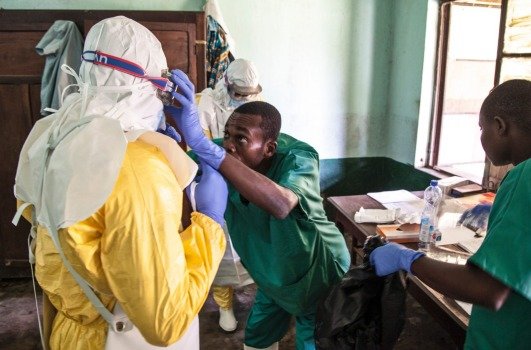 This is the 9th time that the Democratic Republic of Congo has been affected by this virus since its discovery in 1976. All the previous occurrences of Ebola were in the remote rural areas of Congo. While commenting on latest Ebola occurrence, Dr. Salama said that appearance of Ebola in Mbandaka is a game changer and urban Ebola is totally different to previously cured rural Ebola.
The arrival of Ebola in Mbandaka has put the population of the whole city at risk. Location of Mbandaka is such that it can affect a lot of people of the city. The capital is situated at the river of Congo, and a lot of people travel through this path.
Dr. Salama further said that for the moment WHO has told the neighboring states that rate of spreading Ebola is not too fast and its transmission at international level is also low. After Mbandaka incidence, border surveillance has made strict in Central African Republic and Congo.
Almost every city in the region has started screening the arrivals, said Salama. Keeping in the mind the calamity that caused 11000 lives in Guinea, and Liberia and a sluggish response of these states to Ebola, the international health agencies have scaled up the resources and expertise to tackle Ebola epidemic.
According to Dr. Salama, almost 60 health experts are appointed in Congo and further 40 are expected in coming days. A couple of treatment centers are opened by a medical charity Doctors Without Borders for tackling Ebola near the breakout place Mbandaka. Many medical teams are appointed in the whole city to figure out the location of those infected by Ebola. These medical teams have pointed out the location of 400 people till now, said Salama. These locations will act as a catalyst to provide vaccination to those areas infected by the virus. Salama said that their objective is to encircle the outbreak.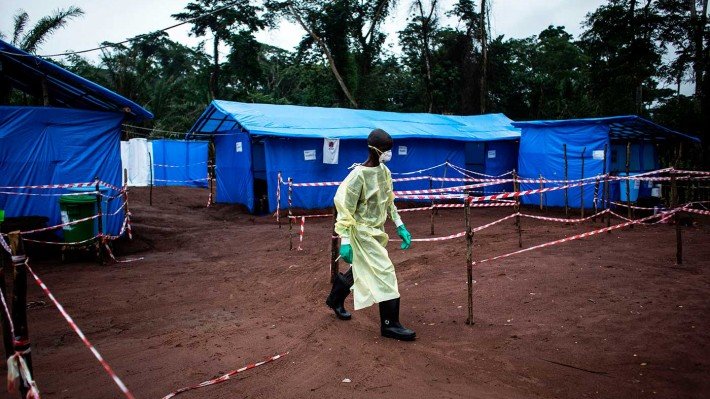 Keeping in mind the incremental Ebola cases, the World Health Organization has shipped almost 4,000 dozes of Ebola vaccination to Kinshasa. These vaccinations are expected to reach here till Wednesday and from Monday vaccination can be started, said Salama. She further said that these vaccinations will be kept in the capital as there are no facilities to store these vaccines in remote infected areas. These vaccinations required a temperature between -60 and -80 which is not possible to achieve in those areas, said Salama.
The lack of facilities like little electricity and no roads make it difficult for health workers to live in those areas and provide people with necessary treatment. Now all the international health agencies send vaccines along with health bags, water treatment kits for the ease of health workers. But another difficulty here is that no airport is connected to these cities and only a small aircraft can land in Mbandaka, said Salama.