We sometimes hope for faux love teams in TV shows and films to make their love story a reality, a clear sign that the tandem is effective on-screen.
Sometimes, this wish comes true when the actors make their relationship from reel to real, making the fandom explode once it happens. Just take a look at Kit Harington and Rose Leslie, stars of the hit HBO series "Game of Thrones," which is currently on its last season.
Admit it, the George R.R. Martin-adaptation is not known for its happy endings because duh, it's one of the goriest shows of today. However, there seems to be a wonderful tale among two of its stars, Kit, who plays Jon Snow, and Rose, who played Ygritte, who was paired opposite each other for three seasons. They sparked dating rumors for quite some time, which started around season two, just as paparazzi snapped them going out while holding hands.
After the many years that they kept their silence on the real score between them, Kit gave us a hint that the love story is not fictional. By 2017, their tale was cemented when they moved in together and in June 2018, they tied the knot in Scotland. Body language expert Jane Greer finally let us in on the meaning behind some of their photos.
First Public Appearance as a Couple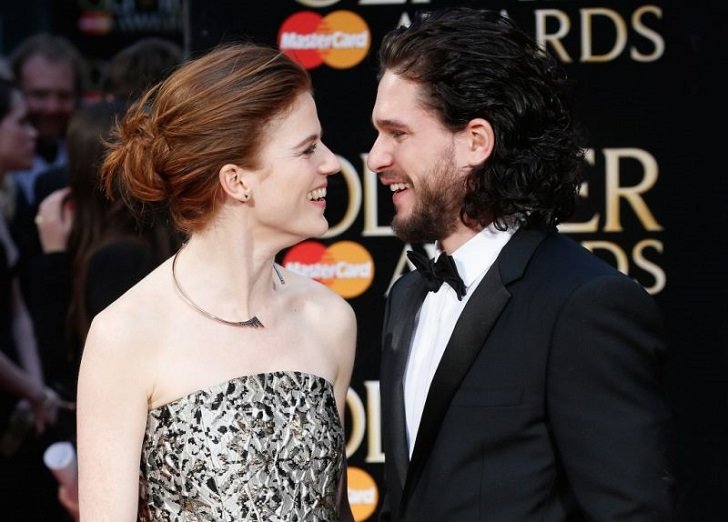 In this 2016 photo at the Olivier Awards, Jane points out that despite the media all around them, Kit and Rose remained focused on each other, a giveaway if you look at three things — how their bodies were positioned, how their bodies touched, and their smiles that reflect each other's. Those shipping the costars were obviously shrieking just by the mere sight of them at this event.
2018 Scotland Wedding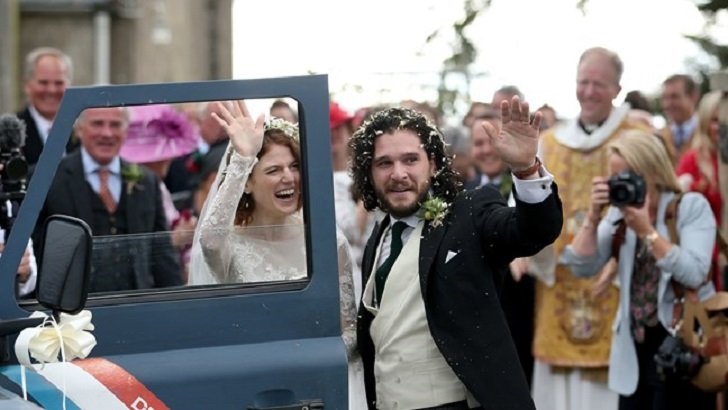 Kit and Rose's Scotland wedding was star-studded as "Game of Thrones" co-actors made their way to the special occasion to witness the exchange of "I do's." Before riding the vehicle that will take them to their reception venue, they can be seen waving to the crowd.
The expert noted that their bodies were in sync as they look on their guests. Their facial expressions would also tell how proud they were.
2017 Olivier Awards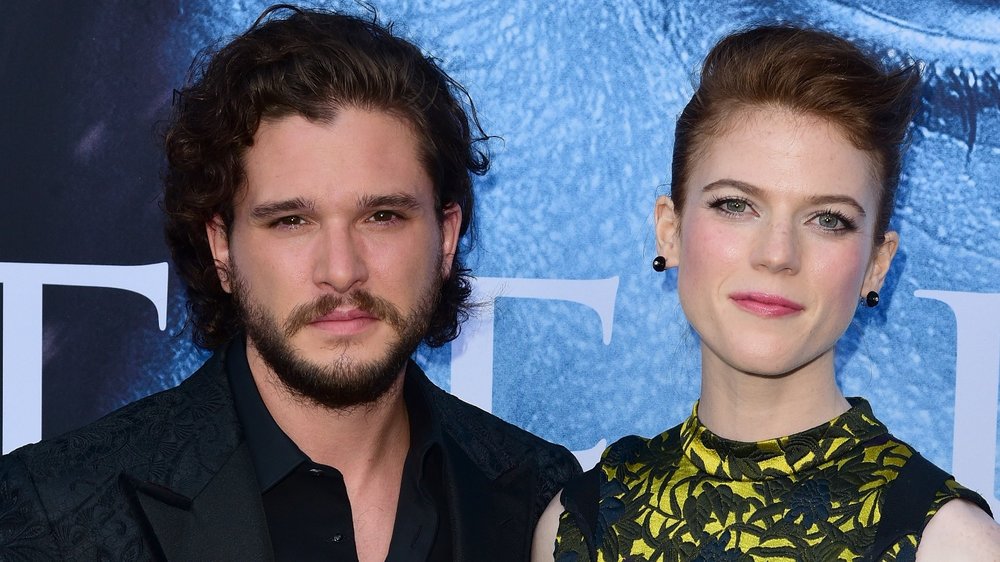 Kit and Rose posed at the red carpet with their feet not in sync, which is a bad thing for body language experts, with Jane explaining that a couple's feet must be on the same level or facing the same direction, which symbolizes harmony.
During the photo op, their feet aren't on the same level, with the man standing one step higher than his muse with his chest out. This showcases his protectiveness and the lady's leaning over her partner meant that she was OK with it.