It was in November 2017 when Prince Harry of Great Britain announced his engagement with American actress Meghan Markle. The United Kingdom and the entire world were of course very ecstatic when the news broke out. Markle will make history this Saturday, the 19th of May when she marries Prince Harry.
She will be the very first divorcee, first Jewish American and first biracial actress that will join the British royal family. Markle is known to be a part of the television show Suits and its seventh season airs this year, however, she didn't sign the contract on returning for its eighth season and people wondered why turns out that she will start a new life with the royal family.
A statement from Ms. Meghan Markle: pic.twitter.com/TjBNarmuBU

— Kensington Palace (@KensingtonRoyal) May 17, 2018
In 2011, Prince Harry's older brother Prince William, who is third in line for the throne, got married to Kate Middleton, who is now the Duchess of Cambridge. Together they shared three children, Prince George, Princess Charlotte, and Prince Louis, who was born just a couple of weeks ago.
Their wedding was known to be the wedding of the century and people loved every single bit of it. It was even dubbed as a perfect real-life fairytale wedding. This is the reason why people couldn't help but have high expectations on Prince Harry and Meghan's wedding. Then again, even before the wedding itself, there have been a lot of issues when it comes to Meghan's family, and one of them is about her father, continue reading to find out more.
Meghan's Dad: In or Out of the Wedding
There will always be an issue that needs to be dealt with before almost every wedding. However, this is something that not a lot of people were actually expecting. When Prince William decided to marry a commoner named Kate Middleton, he was accepted into her family as if he was just an ordinary man. The wedding went smoothly with Kate's parents as well as her sister and her brother being with her at the ceremony, making it an ideal family affair.
However, this won't be the case for Prince Harry and Meghan's wedding. For weeks now, there has been a major American drama that is ruining the happy wedding celebration vibe. One of them involves Meghan's father, Thomas Markle Sr., who had been living in Mexico. He was supposed to walk his daughter down the aisle but due to health reasons, he won't be able to fly to London.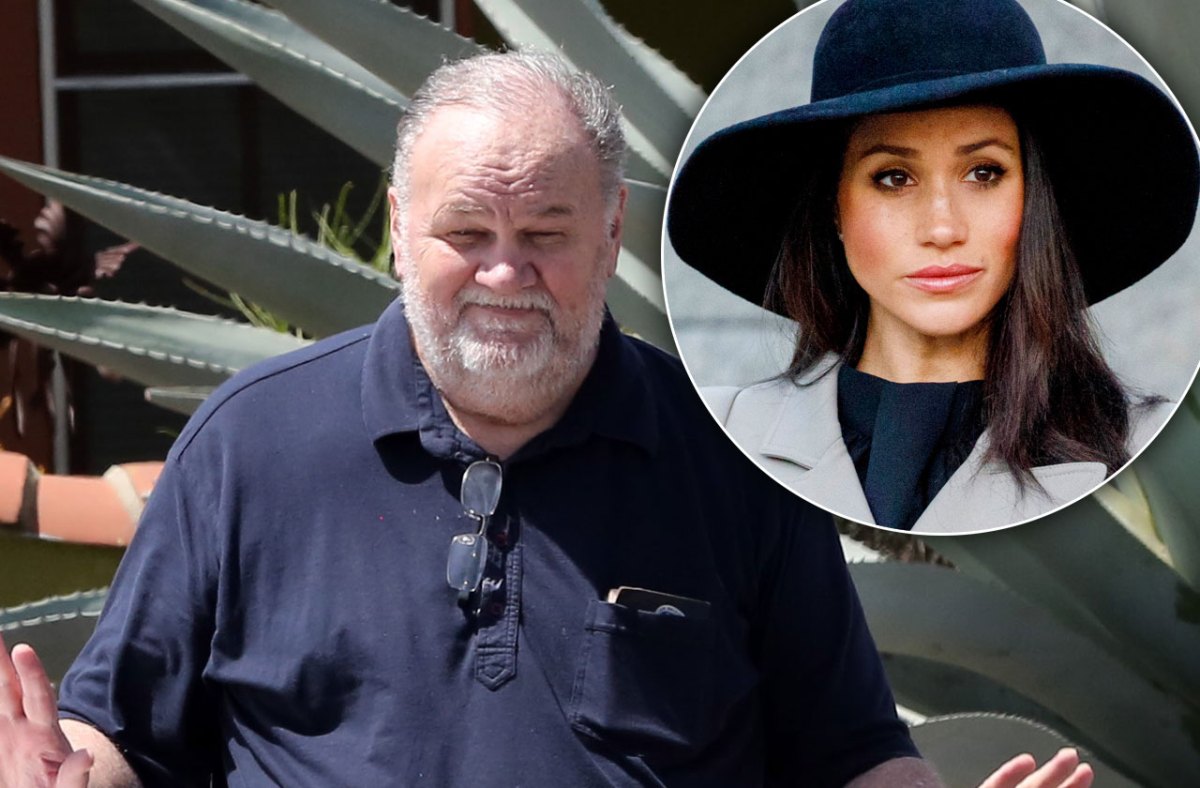 Markle Sr. No Show At The Royal Wedding
Then again, people actually speculate that it isn't the only reason. News broke out that Meghan's father had been trying to stage paparazzi photos of him preparing for the wedding. Daily Mail reported that photos of Markle Sr. trying to read books about British culture, working out, and getting a suit, was all an act.
He confirmed to TMZ that he decided to not go because he had a heart attack a couple of days ago. This then caused Kensington Palace to step in and release an official statement saying that it is such a personal issue for Markle and that she and Prince Harry are asking for the public to respect their privacy in the situation they are currently facing.
This royal wedding controversy is not exactly putting Meghan in a position where she will be incredibly loved and welcomed by the people of Britain in comparison with Kate 7 years ago. Especially with the alleged letter, her half-brother sent directly to Prince Harry indicating that he is making a huge mistake by marrying his half-sister.
An update on the #RoyalWedding: pic.twitter.com/wfJ6ZFyzHi

— Kensington Palace (@KensingtonRoyal) May 18, 2018
Prince Charles Will Give Her Away
Since it is final that Thomas Markle Sr. wouldn't be able to walk down the aisle to give away his daughter, Meghan has formally asked Prince Harry's father, Prince Charles, to walk her down the aisle instead. This is the official statement that was confirmed by the Kensington Palace on Twitter. Prince Charles is said to be very thrilled to walk Meghan as a way of them welcoming her into the family.
It was also unsure if the Duke of Edinburgh, the 96-year-old husband of Queen Elizabeth, will be attending the wedding since he has been recovering from a recent hip surgery. However, the Buckingham Palace revealed that the Duke will indeed make an appearance at the wedding of his grandson.