What do the hit HBO series "Game of Thrones" and the upcoming film "Dark Phoenix" have in common? Apart from the glorious visual effects and addicting plot, both star Sophie Turner, a 23-year-old English actress who has marked her name in the industry.
Being one of the main cast members of the fantasy drama television show and starring in the Simon Kinberg-directed film about one of the most beloved X-Men characters, the actress certainly is having her time. Here are some things you may not know about the thespian:
Love Life
While her character Sansa Stark, daughter of Lord Eddard and Lady Catelyn of Winterfell, may have had arguably one of the most depressing love stories in the show, Sophie's real love life remains colorful.
At 21, she got engaged to Joe Jonas, a member of Jonas Brothers and DNCE bands, who was then 28 years old when he popped the question in November 2017 after a little more than a year of dating.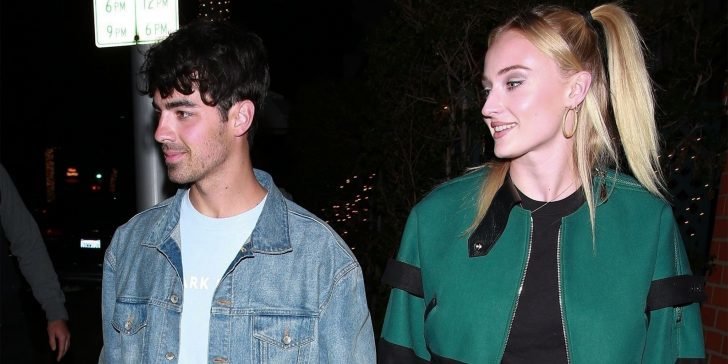 For the most part, they kept their romance out of the spotlight, with the fans only taking a hint on photos from their friends.
At the time, both of them neither confirmed nor denied the dating rumors, even during one interview in January 2017 when Sophie was seemingly tricked into admitting their relationship status, but she didn't budge. By July that year, they finally revealed the news and two months after, they got Porky Basquiat, a puppy.
Big Break
Speaking of her "Game of Thrones" role, the project was her first ever big acting job that perhaps catapulted her to stardom.
However, she began acting at the age of 3 – while most of us probably had enjoyed throwing our toys everywhere, Sophie's mom took her to drama classes.
How she landed her major project was through her drama teacher, who encouraged her to audition for the show which had been visiting local schools for casting searches.
She admitted she didn't think she snatch the job, especially since there was another contender, who she said was a good actress, but obviously, she did, which the beauty saying that it may be because of her social media following. The rest is history as she will forever be tied with the series.
Hair Color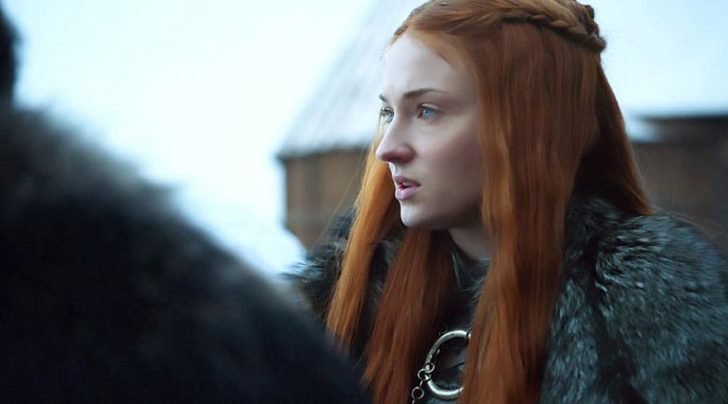 As Jean Grey in the 2016 Bryan Singer-helmed superhero film "X-Men: Apocalypse" and Sansa, we have been seeing Sophie with red hair, with both characters being iconic of their mane colors.
However, it turns out that she is a natural blonde, which makes her feel like herself. Whereas with red, she explained she feels classy and more empowered.
Tattoos
One of the most formidable actresses of today, Sophie is also filled with antics. But interestingly, she has a collection of tattoos that are filled with sentimental value.
One of the most memorable ones is the "07.08.09" she got with "Game of Thrones" co-star Maisie Williams, who played Sansa's younger sister Arya. The numbers represent the date both of them got their life-changing roles.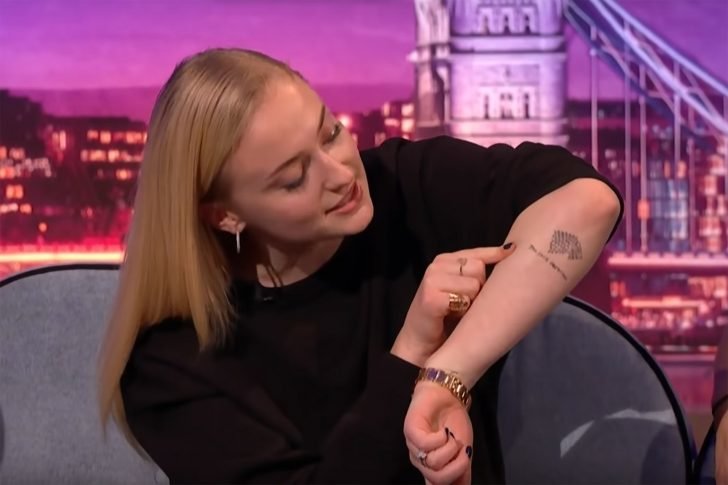 This wasn't the sole tattoo Sophie dedicated to the show. After wrapping up filming for the final season of "Game of Thrones," she got another creative mark that fans of the series will know: a direwolf and Ned's famous line "The pack survives."