These extremely amusing and funny celebrity pregnancy announcements will give you a good bout of entertainment. While for most of us, having a child is very serious business, these celebrities have found a way to look at the funny side in announcing this life-altering news.
Chris Fischer and Amy Schumer
Amy Schumer left it to her friend Jessica Yellin from News Not Noise to announce her pregnancy while also presenting her recommended presidential as well as gubernatorial candidates.
However, Schumer's wonderful sense of humor just couldn't contain itself (what else do you expect from a comedian?) and she made use of her Photoshop skills to make the announcement a tad bit hilarious.
The I Feel Pretty star edited the faces of herself and chef husband Chris Fischer onto the bodies of Meghan Markle and Prince Harry to go with her Instagram update.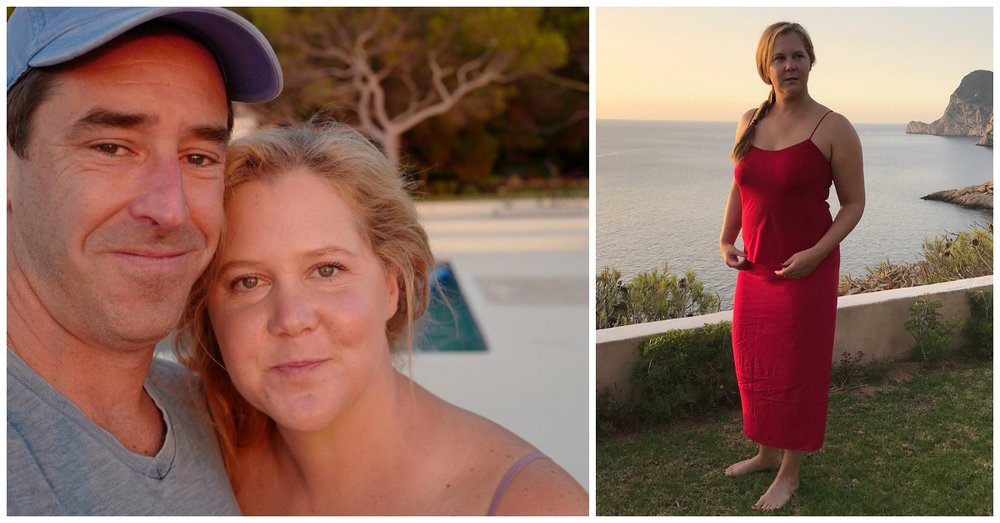 Morgan Spector and Rebecca Hall
British actress Rebecca Hall announced her pregnancy on Instagram with a picture in which she looks overjoyed while stroking her baby bump. Husband Morgan Spector then posted a picture of himself on his own account. Spector makes the same pose pushing out his stomach and holding it like a baby bump.
Michael and Sisanie
Having kept the news of their pregnancy secret for a good few months, Sisanie and Michael revealed to their followers on social media that they were expecting the birth of twins.
And they decided to have some fun with the announcement while they were at it. A hilarious picture of the couple shows the pair suffering from morning sickness in two different cases, one when they receive news of the pregnancy and second when they find out that they will soon be parenting twins.
John Legend and Chrissy Teigen
Teigen posted a funny and adorable Instagram video to announce that she and husband John Legend were expecting their second kid. What was even cuter was the caption accompanying the video which said that the baby is John's, a fact that is obviously expected, which made it very funny.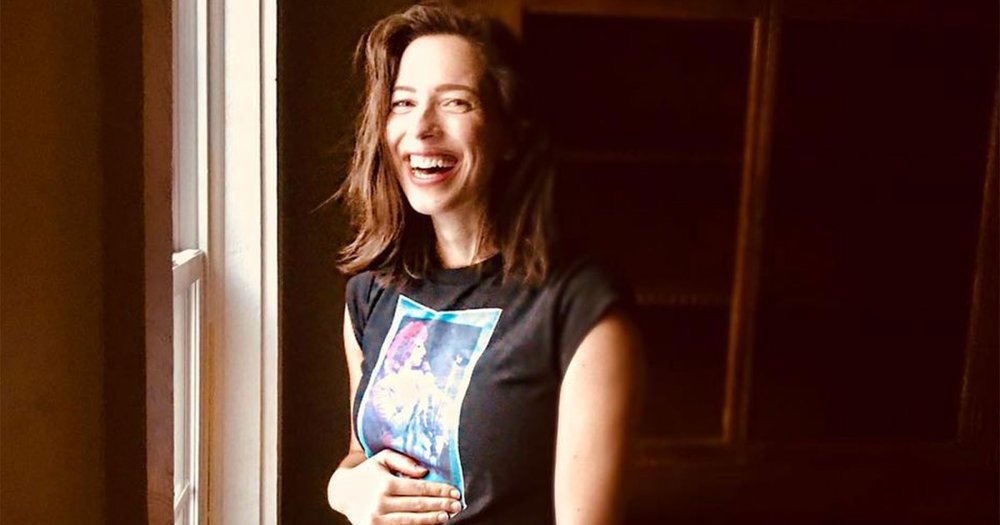 Jason Biggs and Jenny Mollen
This couple is already well-known for their funny and amusing social media posts. So, when the time came for the couple to announce that they were expecting a second child, they did so with a picture of the two using a NoseFrida SnotSucker. The hilarious accompanying caption was about Mollen telling her son that babies are made by using a SnotSucker.
Kevin Jonas and Danielle
To announce their second pregnancy, the couple posted a picture of themselves in bed with the expectant mother Danielle munching on some snacks while Kevin Jonas is attentively reading a book on parenting. The former boy band member Jonas wrote about getting ready for the birth of their second child in the caption to the picture.
Kevin Manno and Ali Fedotowsky
Former Bachelorette Ali Fedotowsky put on some Mom Jeans while announcing that she and husband Kevin Manno were expecting their first child. Ali labeled the picture of herself and husband Kevin in the background with the words that she wasn't just a woman anymore but also now a mother.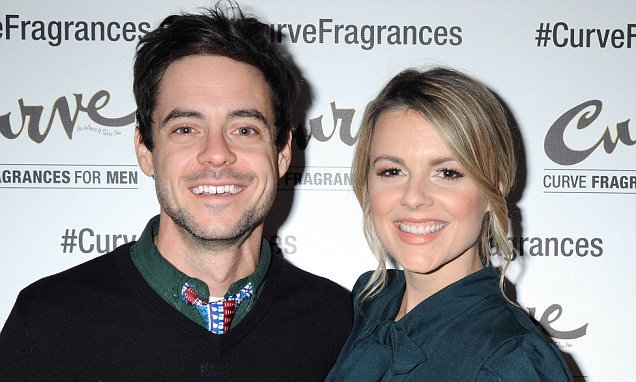 Chanel Smith and Torrey
Chanel Smith and her NFL star husband Torrey put up a hilarious picture of themselves having a meal. With Spaghetti dangling from their mouths and a bottle of Prego tomato ketchup, the couple wrote that they were Prego in an amusing play on the ketchup brand.
Xosha Roquemore
The Mindy Project artist Xosha Roquemore took a somewhat different approach to making the announcement about her pregnancy. She put on a sports bra made by Calvin Klein, along with matching underwear as well as a fur coat. Roquemore can be seen cradling and stroking her baby bump in the picture.
But the real winner is her funny and somewhat tongue-in-cheek caption referring to herself as WombMan, which is an extremely clever pun especially considering the International Women's Day hashtag right after it.
Kirk Cousins and Julie Cousins
Washington Redskins quarterback Kirk Cousins and wife Julie announced that they were going to have a little one in the house by posting a picture of their Goldendoodle named Bentley. The caption along with the picture read that Baby Cousins will be entering the home in September.
In the photo, Bentley can be seen next to a sign which says that Mom and Dad are bringing a human for him. Some heart-eyes and raised-hand emojis are also a part of the caption accompanying the picture.