Serena Williams has earned her name in the world of athletes as she is one of the greatest Tennis players of all time. The way she managed to back herself up after every match is just incredible. That ability of Serena had also served her well off the court as she got worst news on her wedding day. It was revealed in the HBO's docuseries Being Serena that an hour before Serena's wedding her father texted her that he cannot attend the wedding. It was shocking for Serena as her father Richard was about to walk her down the aisle.
While talking to the media, Alexandra Macon said that Serena never talked about the message sent by her father, Macon covered the complete wedding of Serena Williams. In an article written by Macon at Vogue.com, he said that at that time Serena's emotions were all over the place but still she somehow managed to be calm and compose. In that text her father and a longtime coach Richard told Serena that he didn't feel well walking her down the aisle, said Macon.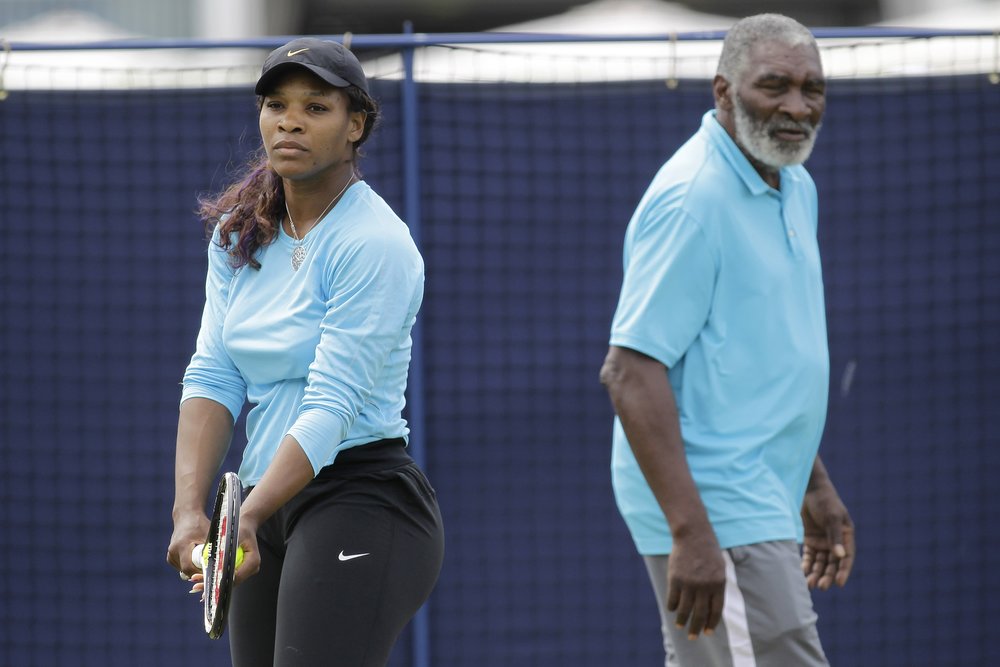 While speaking to a show on HBO, Serena looked very calm and composed when she was retelling her wedding day story. While commenting further, Serena said that her father was very excited and had a suit for her wedding day function. But on the wedding day, he told Serena that he cannot take her down the aisle as he was too nervous. Serena further told that her father asked her not to be mad at him as he said he was not himself anymore.
After receiving the text from her father, Serena did not panic instead she chose to re-gather herself to avoid further disturbance. In response, Serena replied to her father that she is not upset and she is fine if he is not coming to her wedding. She further said that she did not want her father to be upset on this as well.  After replying to her father, Serena gazed at the audience and took a deep breath to comfort herself. The reaction of many daughters wouldn't be the same as was mine, said Serena. Serena further said that she understands her father's situation and the difficulties he had faced in recent years. Still, he doesn't feel perfect, said Serena.
If he feels that he would feel uncomfortable in front of so many people, that's completely understandable, said Serena. A lot of people didn't get him when he first came on sight with me, said Serena.  According to a report published by Dailymail, the time Richard was found absent from the wedding, he had contentious split with her wife.
It was also revealed that few days before the wedding, Richard filed a cyberstalking violence against her 38-year-old wife Lakeisha Williams. Dailymail got the court documents of the petition filed by Richard and it was revealed that the petition was filed in Palm Beach County, Florida. It was also reported that Richard's son Chavoita Lesane also filed the same petition against her stepmother. Last June, Richard filed for separation as he accused her wife of stealing his signature and social security checks.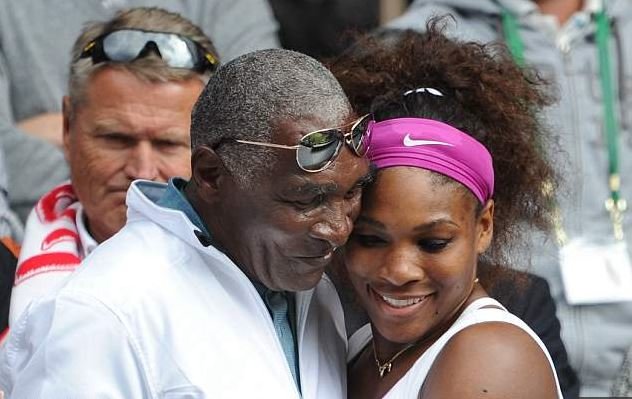 Serena, while speaking in an interview, said the clam attitude shown by her could be a result of motherhood. She also accepted that it is harder to be a mother than on the tennis court. She further told that no one talks about the negative moments and the pressure one feels in those moments. She said that sometimes she really felt down and thinks that she cannot do this thing and that's how she thinks on the court. But then I think why I should be sad when I had a beautiful baby, said Serena.
Serena is still in contact with her mother and a tennis coach Oracene Price who got divorced by Richard back in 2002. While giving an interview, Price said she is worried about the work ethics of her daughter. She is doing same from her childhood, said Price. But now she is responsible for another life so she needs to slow down.