Gone are the days when hotels used to be only a comfortable place to rest while you attended to business or went for a vacation. Now, all the fun has been brought within hotel premises, so you don't even have to leave hotel property to seek out theme parks or other forms of thrilling activities.
Imagine your hotel having the likes of a Caribbean slide, or a roller coaster that offers amazing views like the skyline of the beautiful city of Tokyo. Well, you don't have to imagine anymore as these hotels exist, and some of them have truly taken our breath away.
The JW Marriot adjacent to Mall of America in Minneapolis
The best part about this JW Marriot in Minneapolis is the fact that it has the gorgeously gigantic Mall of America right next to it, which, as you may know, is undoubtedly the biggest mall chain in the US.
This Mall of America also has a theme park installed at the very center of it, so residents of JW Marriot have the opportunity to take advantage of it whenever they please.
So the promise of a thrilling ride aboard the multiple roller coasters by Nickelodeon Universe, or the Ferris wheel, or even the zip-line is enough to keep you at the hotel for much longer than you may have initially planned.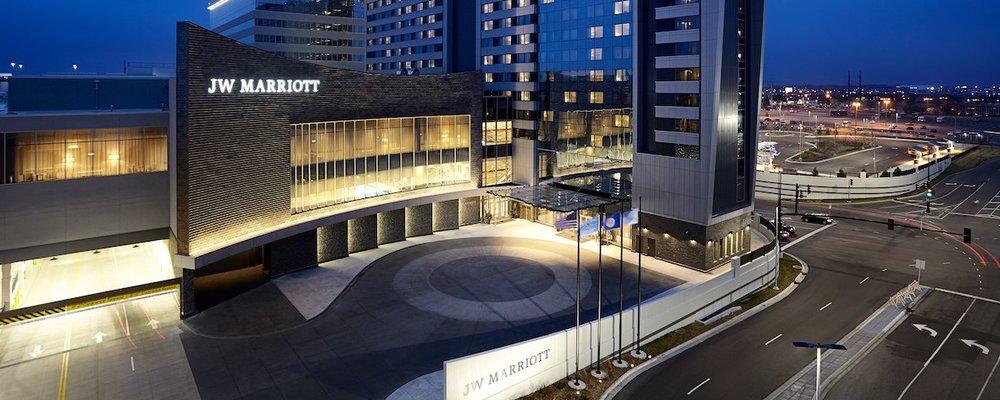 The Tokyo Dome Hotel
The Tokyo city baseball arena is already a sight for the masses, as it remains open to the public and has many entertainment offerings for all.
One of these offerings is the Tokyo Dome Hotel, where you can rest and enjoy among the most hospitable stays in the world, all the while the rest of the amazing features of the entertainment complex remain within a few steps.
For example, you can be resting in your suite at one time and within a few minutes be aboard the amazing roller coaster called Thunder Dolphin that has a drop of around 80 degrees.
The Hotel and Resort called Circus Circus
There is no doubt that Las Vegas is a party town when it comes to adults. Only a few other places even come close to the kind of entertainment that this city has to provide.
Of course, its hotels and resorts have to live up to that expectation as well, and no other hotel and resort does as good a job of that as Circus Circus. Built on five acres, the hotel hosts an indoor theme park called Adventuredome which has multiple 4-D theatres, a movie ride around the theme of the Hollywood film Pacific Rim in a motion simulator, and also more mellow options like bumper cars to offer something for the entire family.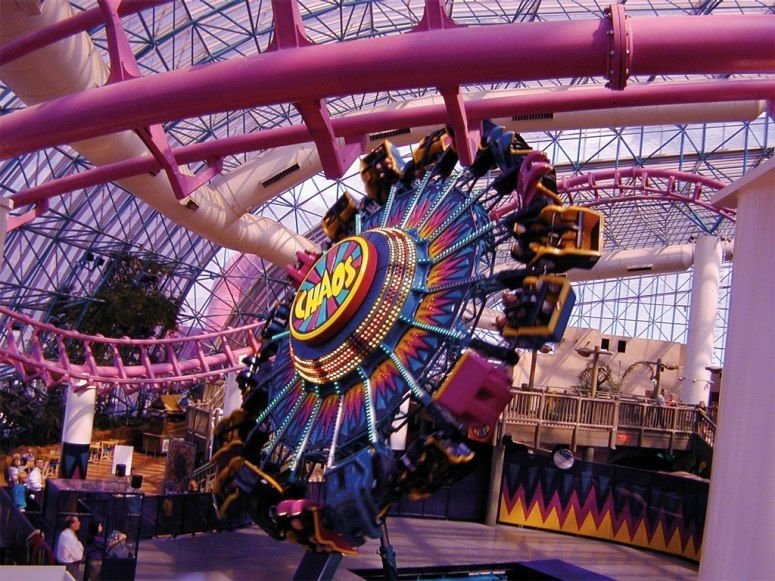 However, if you are a true thrill seeker, than you should be excited about visiting this hotel as two of its roller coaster rides can be categorized as extreme. One is called the Canyon Blaster, which is able to achieve speeds of around 55mph, while the other, called El Loco, drops its guests from a height of 90 feet.
Anaheim's Grand Great Wolf Lodge
For those who love to soak themselves wet, the Great Wolf Lodge is the perfect place. The hotel has a water park inside its building, accessible by only those who are residing at the hotel.
The Great Wolf Lodge, as a chain, currently operates in around 18 locations, and offers the perfect environment for families to have a wholesome experience filled with great accommodation, excellent food, and amazing fun. In addition to all this, if you want more, the hotel also provides easy access to the Disneyland Resort by arranging free transportation.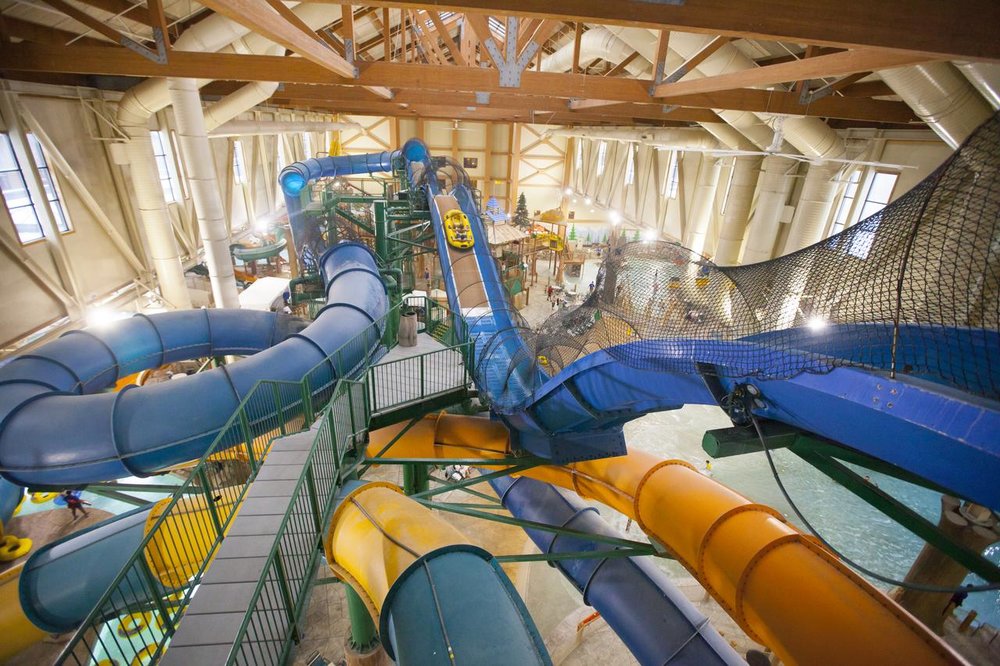 Atlantis on the Gorgeous Paradise Island
Seldom do vacation destinations come close to offering the kind of exclusivity and splendor like Paradise Island in the Bahamas.
And, without a doubt, staying at Atlantis would only top up your overall experience. The resort has a waterfront golf course to fulfill all your golfing needs. However it is the Aquaventure Park that has received great praise for its magnificence.
This park, with its tube rides and transparent structure, will give you an insight into the sea world like never before.