First Look
Production has officially begun for You Are My Friend as Sony revealed a picture indicating that Tom Hanks will play the role of Mister Rogers in a new movie. Last week Thursday, Sony Pictures shared the first picture from the film which has Hanks seated in a trailer's doorway with a book kept open in his hands.
In the picture, he wears a similar trademark red cardigan of the character over a white shirt and paired with a blue tie. He is also pictured wearing khakis as well as tennis shoes.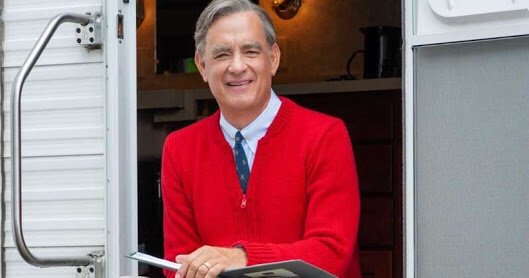 The movie, Mister Rogers Neighborhood, examined the relationship of Rogers with Tom Junod, a jaded journalist. Matthew Rhys played the role of Tom Junod. In the year 1998, he unwillingly accepted to write a profile about a star for Esquire. The star happened to be one of the extremely popular faces in the history of American TV. On getting to know the star, he had his perspective about love become transformed.  Rogers was able to teach Junod a lot of lessons about decency, kindness, and empathy all through the duration of the friendship.
It was aired from the year 1968 up till 2001 and it won 4 Emmys. It was directed towards preschool kids and toddlers. It taught these kids about responsibility, feelings, self-esteem, and tolerance. Rogers made use of a trolley for traveling to Make-believe Neighborhood and that's where he met with his puppet friends. In one of the episodes, he stated by singing about the beauty of the day in the neighborhood.
Similarities Between Both Actors
Casting Tom Hanks to play the role of Feed Rogers has been described as ranking on the list of best castings in the history of Hollywood. Hanks is pictured with similar demeanor and face that combines to make him the perfect actor to take up the role.
Hanks has been described as possessing a decency that shows a real love for humanity and love for anything life, just like what the late Rogers represented. That is seen in his smile in the recently released picture for You Are My Friend.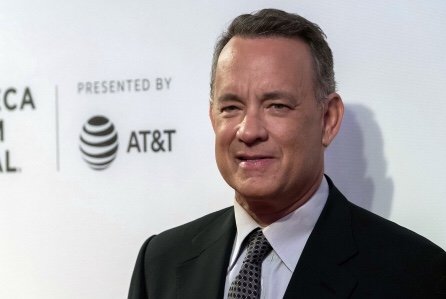 Apart from revealing that Tom Hanks will play the role of Fred Rogers, it was also revealed by Sony that it will begin to show in theaters by October 2019.
Although that isn't anytime soon, there is plenty to keep us interested till then, particularly the release of the first clip showing Hanks acting as Rogers.
While prediction might still be a bit early, it appears that the role will likely earn Tom Hanks a nomination even if it doesn't get him an award.
About Fred Rogers
Rogers has obviously been in the spotlight quite a lot in the past months following the release of a documentary that shared the story about his life by members of his family, close friends and guests that appeared on his show.
An analyst in the documentary noted that it can be seen in the documentary that Rogers was one person both on and off screen. Junod also appeared, talked about Rogers and also laid the foundation for this new movie.
Marielle Heller is the director of You Are My Friend which is expected to examine a totally different story than that of Won't You Be My Neighbor. That documentary revealed glimpses of darkness and showed Rogers as an unsure person about himself. You Are My Friend, on the other hand, will show him as a character who influences adults in an unforced manner.
Rogers started his education at Dartmouth but later transferred to another school, Rollins College. He pursued a music degree in the college and performed excellently well. Rogers was a great piano player and a talented songwriter. He reportedly wrote all Mister Rogers' Neighborhood songs and a lot more.
Rogers died in 2003 at the age of 74 after his battle with stomach cancer.