Archie Harrison Mountbatten-Windsor's arrival has done more than just bind his parents, Meghan Markle and Prince Harry, even tighter but the bundle of joy, it seems, has paved way for strengthening a bond that has long been infested with negativity – the connection between the Duchess of Sussex and the Duchess of Cambridge.
Clearly, the nearly two-weeks-old boy has proven to have a great impact on family relations, paving way for his aunt and his mom to finally put the rumors to bed.
Welcome News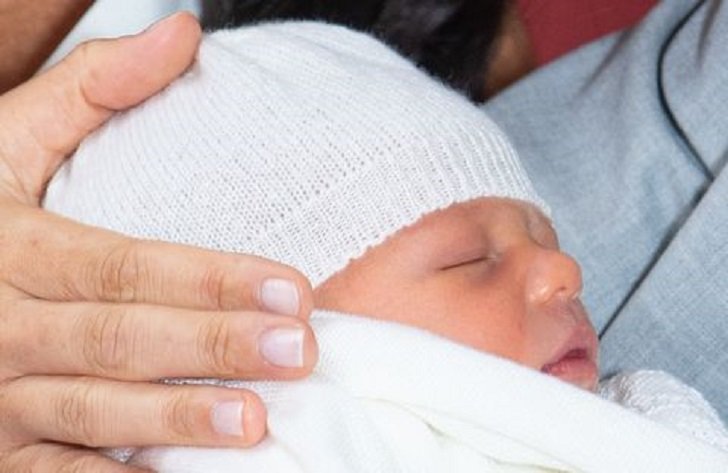 Surely motherhood has greatly changed the life of Meghan in more ways than she could have anticipated, but it turns out, the start of this journey is what Kate is very well experienced in, having raised three children, Prince George, Princess Charlotte, and Prince Louis, all of whom she shares with husband Prince William.
With Archie's arrival, the former "Suits" actress and the Duchess of Cambridge finally have something in common, which may shut down nasty speculations between the two royals.
According to a US Weekly source, the rumored enemies are now closer because they bond over motherhood and even claimed that they will spend more time together now. The news was a breath of fresh air for the public since Meghan and Kate had always been forced to squabble with unconfirmed articles.
Unconfirmed Feud
Since Meghan joined the royal family in May 2018, she has been casually pitted against Kate, with a lot of people comparing the former Hollywood star to the latter. To add salt to the injury, even their husbands, Prince Harry and Prince William, were long rumored to have a beef against each other and which may have stemmed from their wives' supposed rift.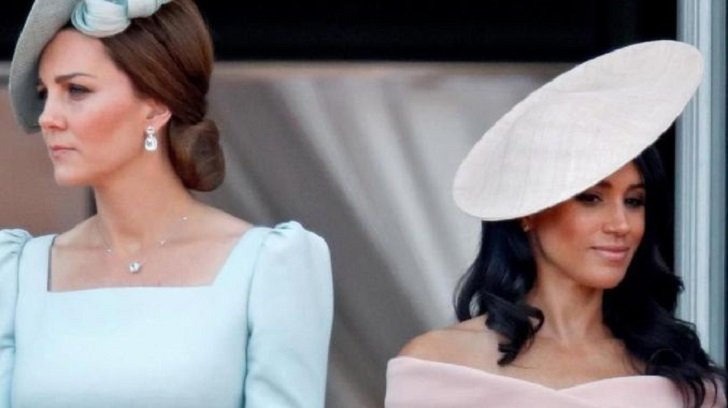 One persistent rumor was about the alleged argument Kate and Meghan had just before the latter's wedding to the sixth in line to the throne. According to mounting articles, the Duchess of Cambridge spoke to the then bride-to-be not to reprimand her staff. Then there was the issue with Princess Charlotte's bridesmaid dress that reportedly left Kate in tears.
Intervention
In fact, the Kensington Palace had to intervene in amid the ridiculous tabloid reports popping out everywhere and denied that Meghan and Kate were bickering.
Specifically, a spokesperson revealed that the news of Duchess of Cambridge telling the Duchess of Sussex not to berate her staff before the May nuptials was completely false. But that did not stop avid fans from comparing the duchesses and making imaginary altercations between the two.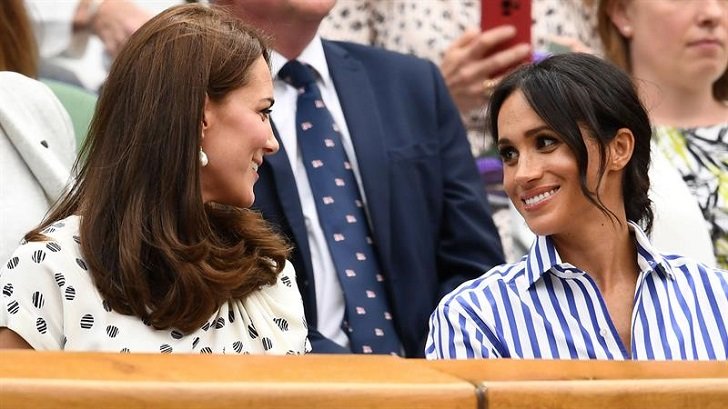 As a fight against the unacceptable misinformation and social media abuse centering on Kate and Meghan, the Kensington Palace stepped in by releasing a set of guidelines in March.
It asked users to be kind and courteous in engaging with its posts and warned violators, or those who use derogatory, hateful, offensive, obscene, and inappropriate words, that their posts may be deleted or worse, they will be reported to the police. The guidelines came on the heels of relentless online abuse that was directed toward Kate and Meghan.